Verdant, the central London commercial development being brought forward by Topland and Beltane Asset Management, has topped out as it prepares to become social media platform TikTok's largest UK office.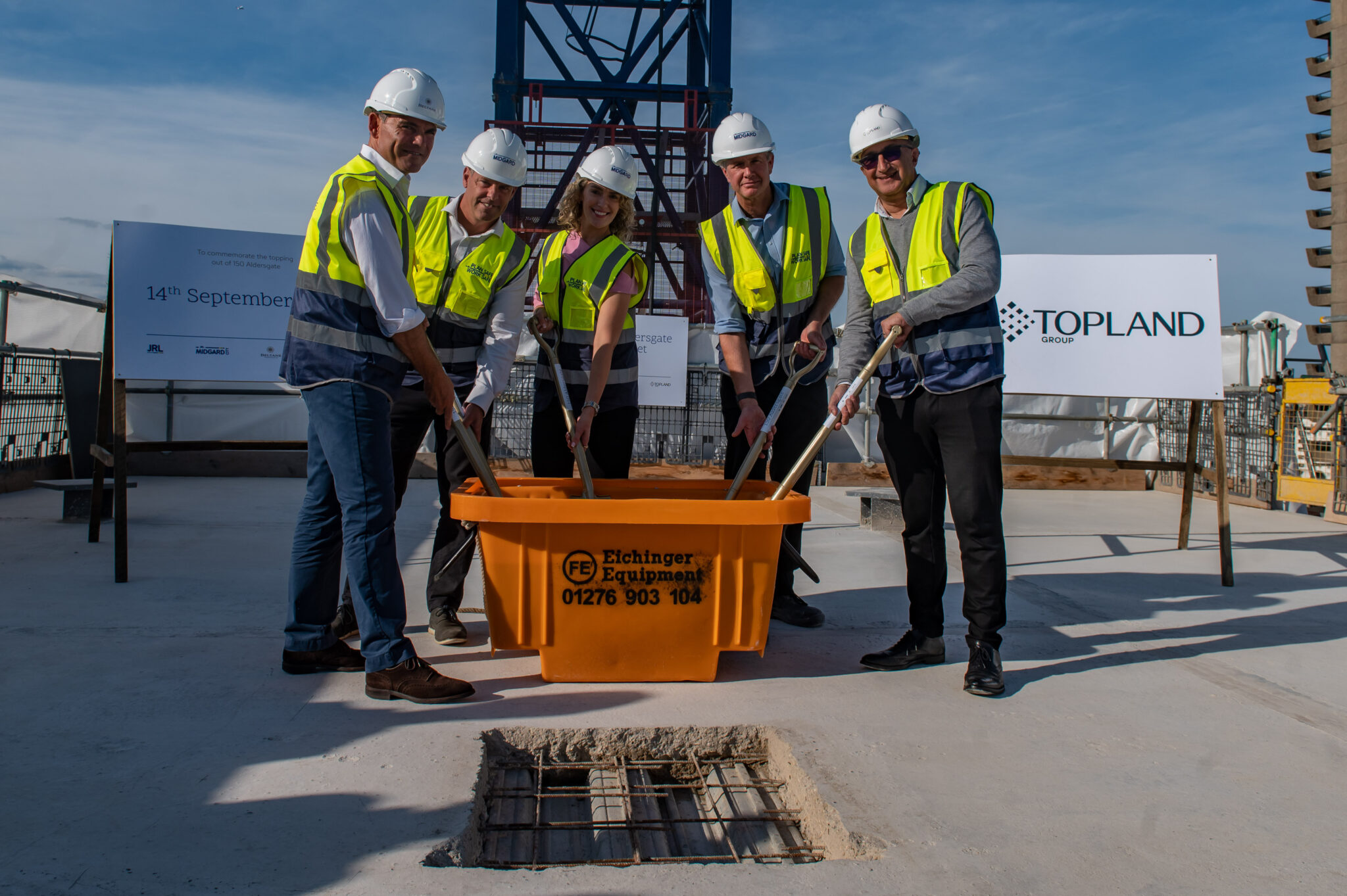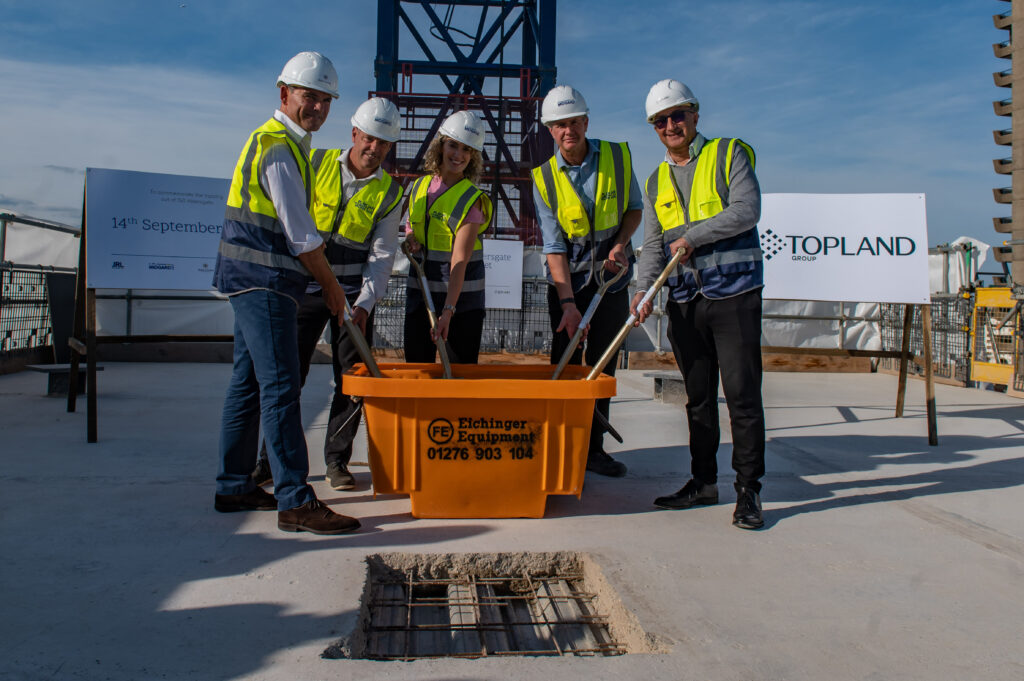 TikTok will let the entirety of the 140,000 sq ft development, which is located in the heart of the
Cultural Mile and connects 150 Aldersgate Street and 3-4 Bartholomew Place in Farringdon.
Developers Topland – one of the UK's largest private investment groups – and Beltane, and lead contractor Midgard held a ceremony to mark the scheme reaching its tallest point today (Thursday 15th September). The project is expected to practically complete in September 2024.
Located within 100 yards of the new Farringdon East Elizabeth Line station and TikTok's Kaleidoscope building, Verdant is being delivered with a low embodied carbon footprint – reusing approximately 80% of the existing structure, natural ventilation throughout and a bespoke biophilic design integrated by architects Fletcher Priest.
The completed scheme will provide TikTok with green roofs, terraces on all floors, external courtyards and communal facilities including a ground floor café and co-working area, and more than 250 cycle spaces.

Mark Kingston, managing director of Topland, said: "We believe Verdant represents one of most ambitious commercial schemes under development in London, so it's a pleasure to see it progressing at pace. Once complete, it will represent a major addition to the city and a highly sought after new home for TikTok. We're proud to be able to support another major international brand as we continue to invest in ambitious, high-profile schemes across the UK."