Leading US cosmetics and skincare company, e.l.f Beauty, has established its first UK office, having leased 10,000 sq ft of commercial space at Topland and Northstar Capital's Two Upper Street development in Islington.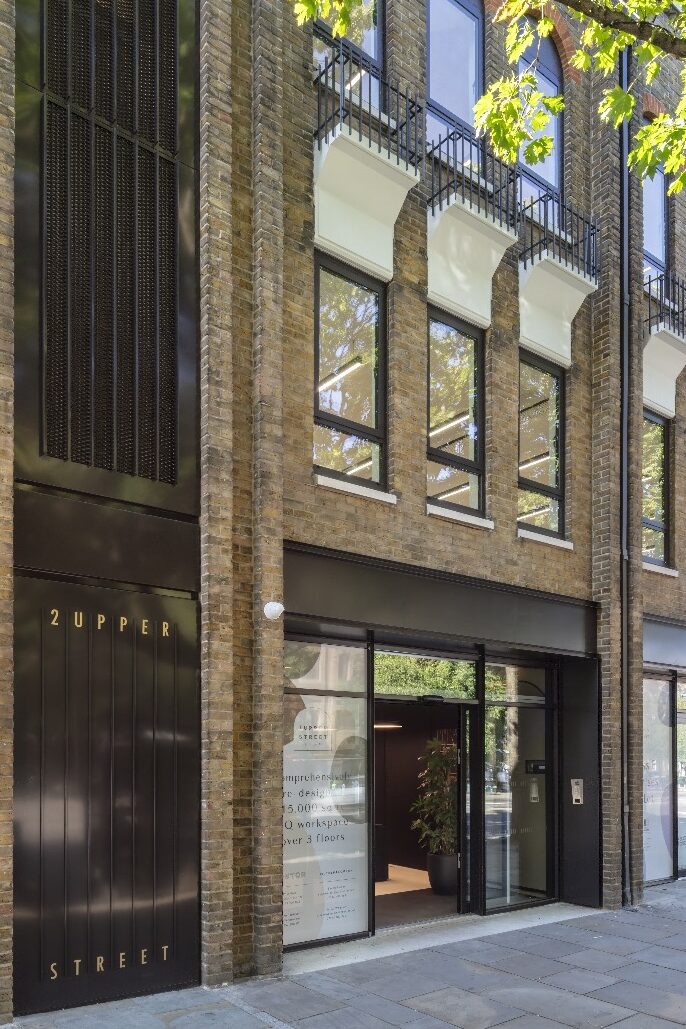 Founded in 2004, e.l.f. Beauty makes the best of beauty accessible to every eye, lip and face; creating cosmetics and skin care products that are high quality and a great value. e.l.f. Beauty has delivered 18 consecutive quarters of net sales growth, which has driven the company's portfolio and geographical expansion.
e.l.f. Beauty has taken both second and third floors of the newly refurbished London development in a deal led by agents Pilcher London and Kontor.
Topland, one of the UK's largest privately owned investment groups, alongside property developer and investor, Northstar Capital, acquired Two Upper Street in 2021. The duo has carried out a full transformation of the mixed-use asset to create amenity-rich office accommodation with market-leading ESG credentials.
The 25,000 sq ft asset, located opposite Angel Station, has been refurbished to a Grade A standard and includes outdoor space, secure bike parking, shower facilities, wrap around terrace and is EPC A rated.
Topland and Northstar Capital has also recently welcomed New York-based artisan coffee vendor Blank Street Coffee to Two Upper Street's ground floor retail unit. The 550 sq ft unit is part of Blank Street's worldwide expansion outside the United States having launched in the UK earlier this year.
David Sanderson, Investment Director at Topland, said: "We're pleased to be welcoming such high-profile and expansive international brands like e.l.f. and Blank Street Coffee to Two Upper Street. The deals struck with our tenants reflect the exciting and high-quality space we are delivering as well as our ability to breathe new life into well-located but underachieving assets.
"Whether it's as investor, lender or developer, we intend to remain proactive in growing our commercial portfolio and bringing forward more gold standard spaces for ambitious businesses."
Christine Cassidy, Vice President and General Manager at e.l.f. Beauty, said: "We are so excited to have found our new UK home at Two Upper Street. It's a great space – filled with lots of light and an outdoor space – where our team can connect, collaborate and grow together. We also love the sustainability measures in the building which were a must for us and align with our purpose of striving to do the right thing for people and the planet."
ENDS